OUR CULTURE
When you come to work at ARRT, you'll not only be making a difference in the world of health care—you'll also learn new skills in a supportive and engaging environment.
Our staff has a diverse set of knowledge. Some of us are Registered Technologists; others have backgrounds in customer service, information technology, communications, and more. We value the unique expertise of each staff member, and we recognize that diversity helps us perform better as a team.
Our camaraderie is also apparent from the moment you arrive. We genuinely enjoy our colleagues! Each month, we take time to celebrate the accomplishments of our staff and welcome new employees.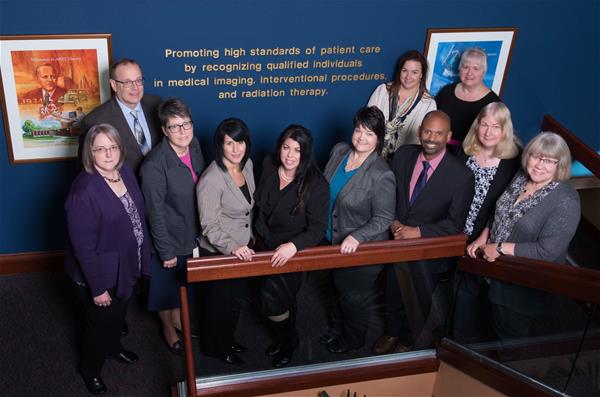 And while we're proud of the important work we do at ARRT, we also recognize that there's life outside of work. That's why we're committed to a work-life balance that's increasingly rare in today's hectic society.
Join us and remember what it's like to enjoy coming to work each day.
View Current Job Openings
Diversity, Equity, and Inclusion at ARRT
At ARRT, we are committed to embracing an inclusive, equitable and diverse environment. As we work together to promote high standards of patient care, we strive to achieve inclusive and equitable actions, welcome diverse perspectives, and value unique expertise.
Our goal is to work together, creating an environment where individuals understand the meaning of our diversity, equity, and inclusion (DEI) commitment. The definitions include:

1. Diversity: Supporting an environment in which we accept and represent different perspectives, experiences, features, and identities
2. Equity: Extending fair and reasonable support to help everyone be successful
3. Inclusion: Creating a culture in which we welcome differences, value unique expertise, and promote a sense of belonging