Registered Radiologist Assistant
As patient demand increases for medical imaging services, radiology teams and resources can be stretched thin. To improve efficiency and patient care, many medical facilities look to registered radiologist assistants (R.R.A.s) to provide advanced level support to radiologists.
As an R.R.A., you'll be an important part of a medical team, performing many procedures that a radiologist would otherwise do. Your job responsibilities might include assessing and managing patients, and performing select clinical procedures. This rewarding career will continue to challenge you and enable you to advance in your profession.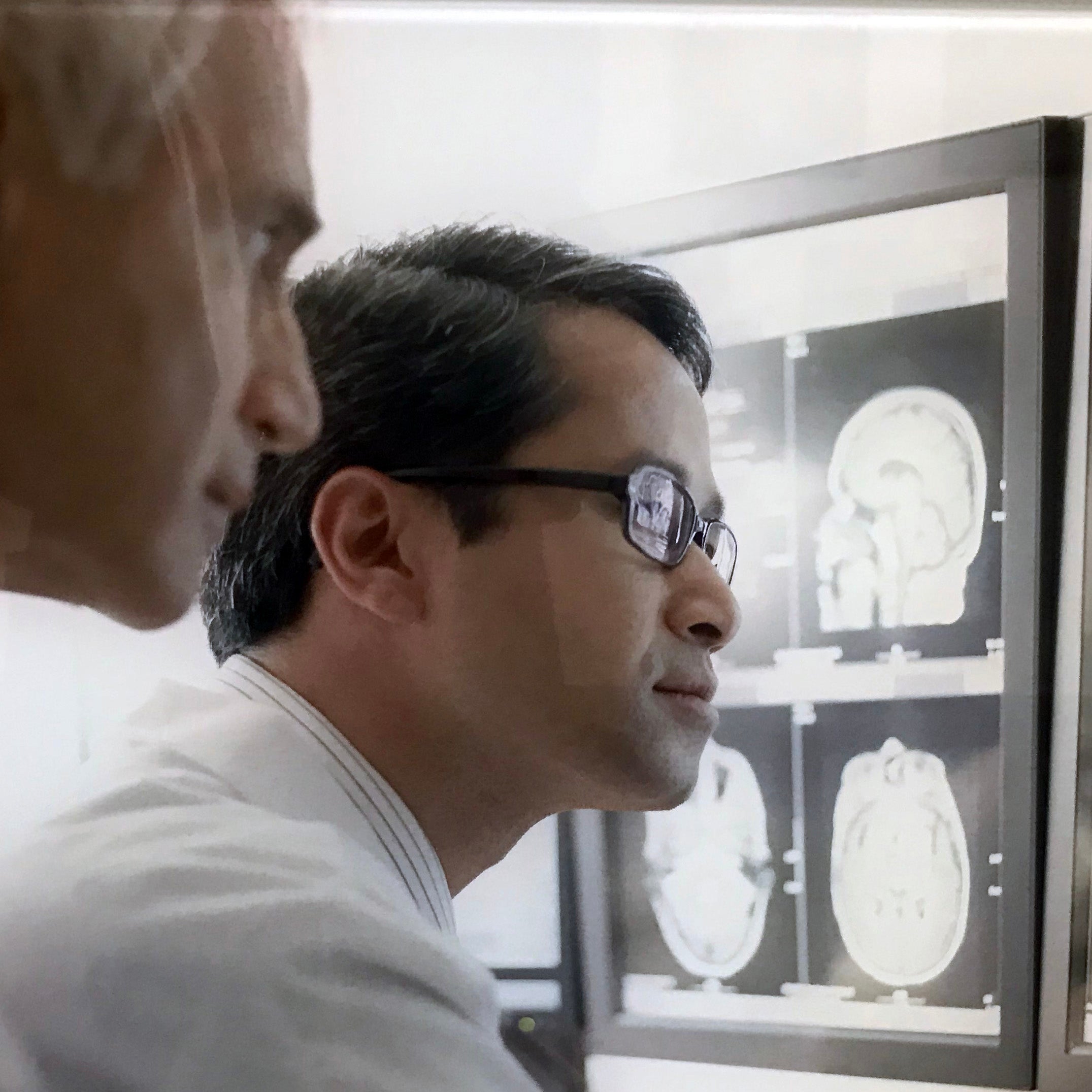 EARNING R.R.A. CREDENTIALS
The purpose of ARRT's Registered Radiologist Assistant credential is to recognize individuals who are qualified to perform the role of a Registered Radiologist Assistant. To earn ARRT certification and registration in this discipline, you'll use our Registered Radiologist Assistant eligibility pathway. This requires, among other things, that you already hold ARRT credentials in Radiography and complete an advanced educational program. Learn more about eligibility requirements and view additional resources below.
---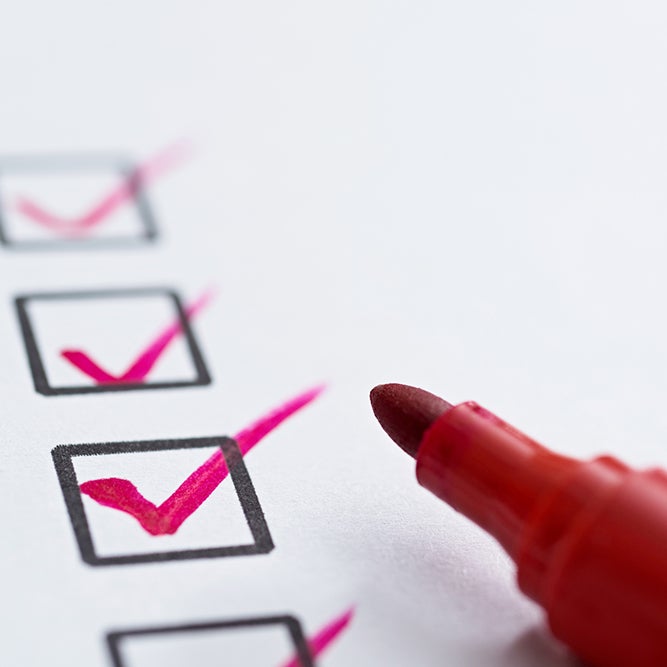 REVIEW OUR REQUIREMENTS
Earning ARRT certification and registration as a Registered Radiologist Assistant is challenging, yet very achievable. It will take time and commitment—but your hard work will pay off. Learn more about the requirements you'll need to meet along the way, including those in education, ethics, and examination.
---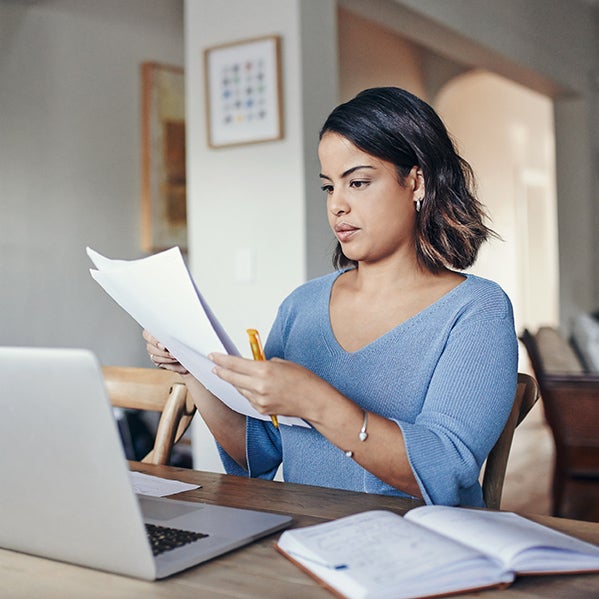 READ THESE DOCUMENTS
Didactic and Clinical Portfolio Requirements explain the coursework and clinical procedures you'll need to complete if you're pursuing an R.R.A. credential. It also serves as an application instruction packet.
R.R.A. Application Instruction Packet
Examination Content Specifications cover the topics that appear on our R.R.A. exams.
Examination Content Specifications
Entry Level Clinical Activities list the core set of activities that individuals should be qualified to perform at entry into the role of an R.R.A.
Entry Level Clinical Activities
---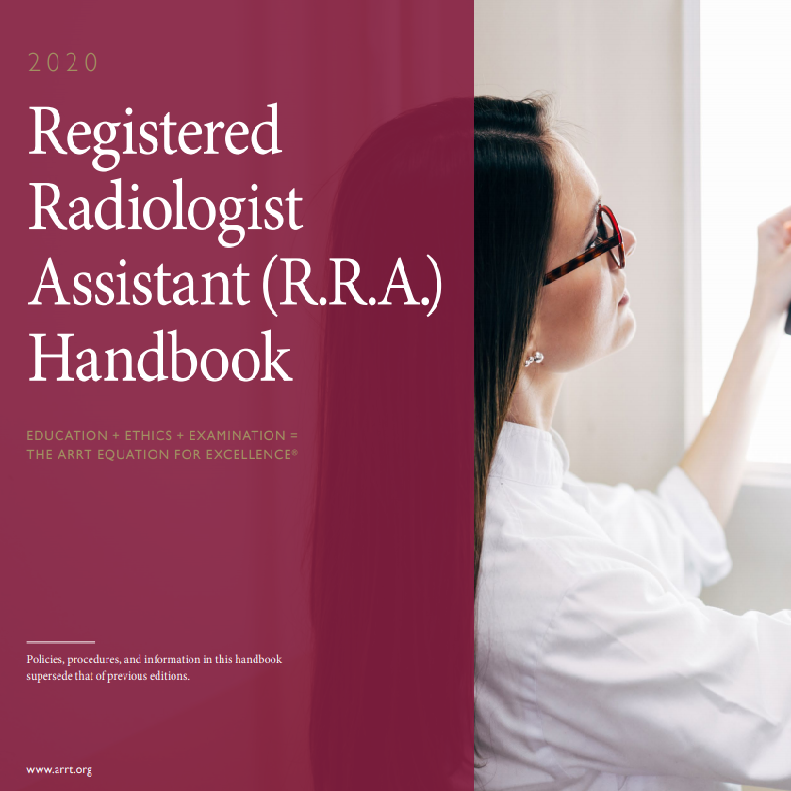 LEARN HOW TO APPLY
The application process for ARRT certification and registration as an R.R.A. has many detailed steps—but don't worry. We have a range of resources to guide you. Start by downloading our R.R.A. eligibility pathway application handbook below.
Download Handbook
---
QUESTIONS? WE'RE HERE TO HELP.
If you have questions about eligibility, our requirements, or applying, we're here to help. Contact us at 651.687.0048, then choose the option for earning an ARRT credential.
If you're an R.T., you can find additional resources by logging into your online account and selecting "Earn Additional Credentials/R.R.A." from the Resources tab.