Radiography
Working as a Radiography Technologist
Most radiologic technologists enter the profession as radiographers. In this role, you'll capture images of patients' internal organs, soft tissues, and bones using X-ray equipment. You also might assist radiologists with a range of procedures, such as fluoroscopic imaging or gastrointestinal exams that require the use of contrast media.
A career as a radiographer is challenging and rewarding. Working in this field, you'll be an important part of a medical team that diagnoses and treats patients who have a range of diseases and injuries.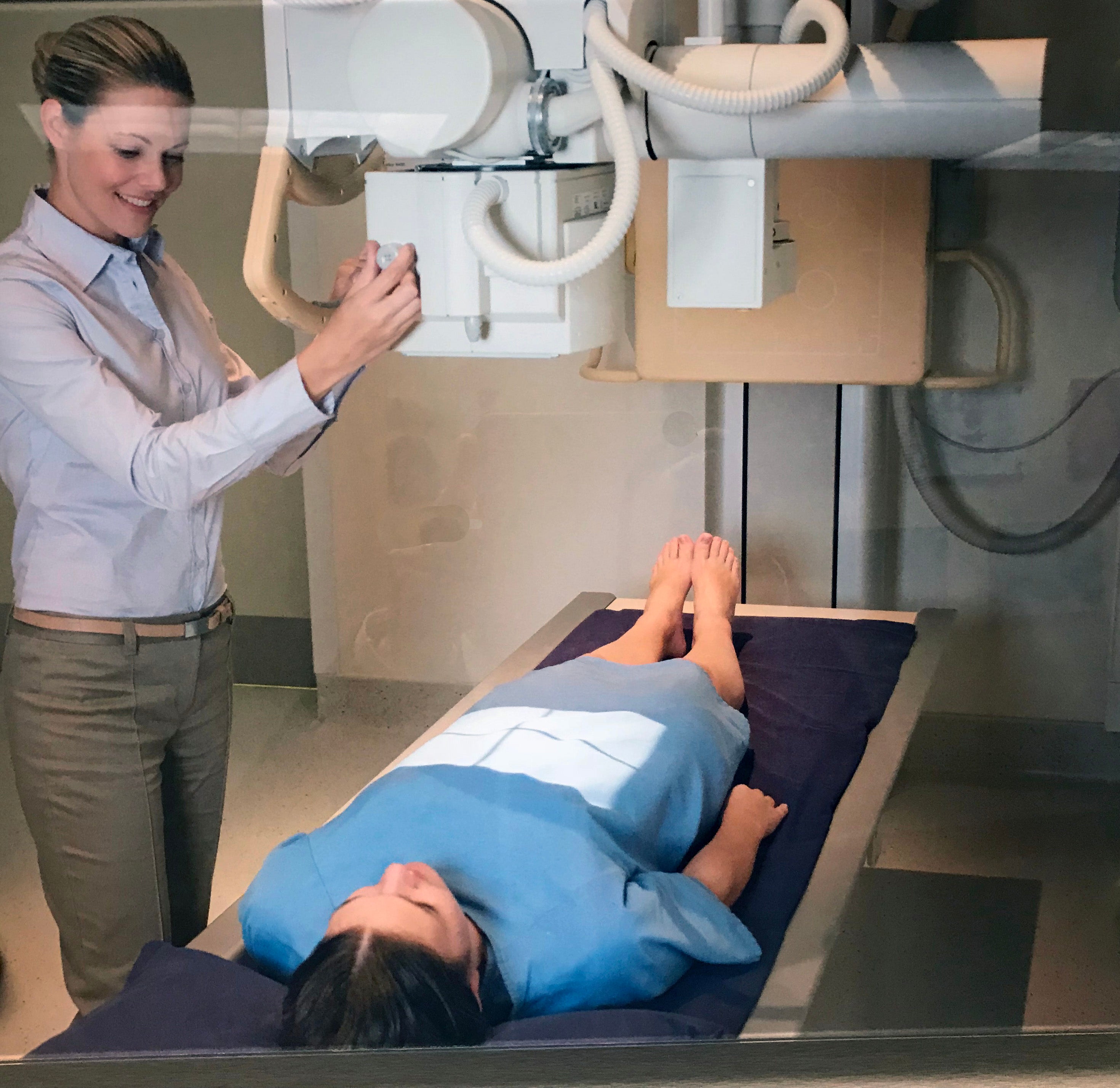 EARN ARRT CREDENTIALS IN RADIOGRAPHY
The purpose of ARRT certification and registration in Radiography is to recognize individuals who are qualified to perform the role of a radiographer. To earn ARRT certification and registration in this discipline, you'll use our primary eligibility pathway. Whether you're a student, looking for educational programs, or just beginning to explore career options, below are the resources you'll need to get started.
---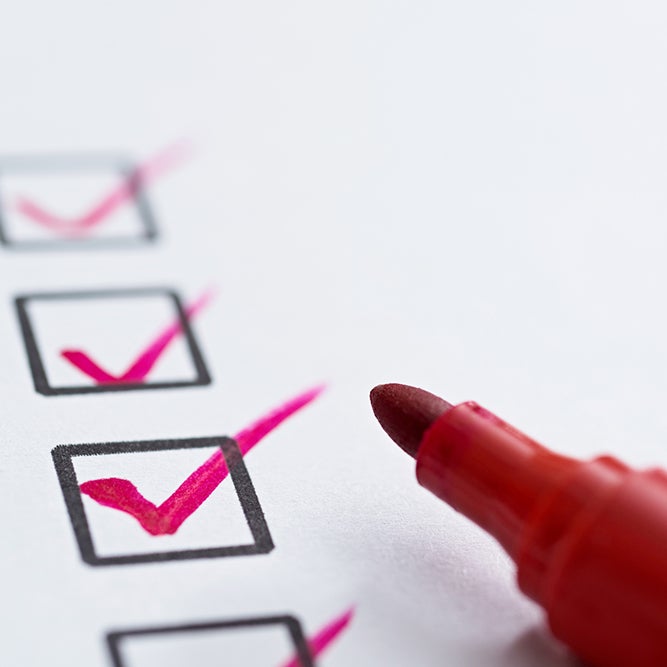 REVIEW OUR REQUIREMENTS
Earning ARRT certification and registration is challenging, yet very achievable. It will take time and commitment—but your hard work will pay off. Learn more about the requirements you'll need to meet along the way, including those in education, ethics, and examination.
---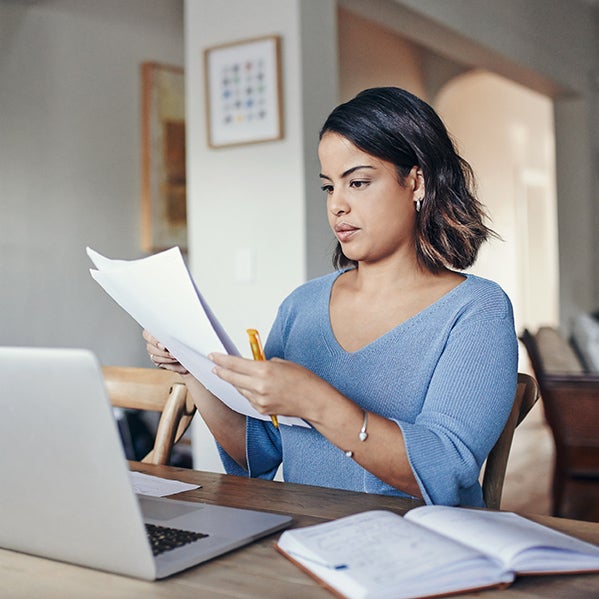 ---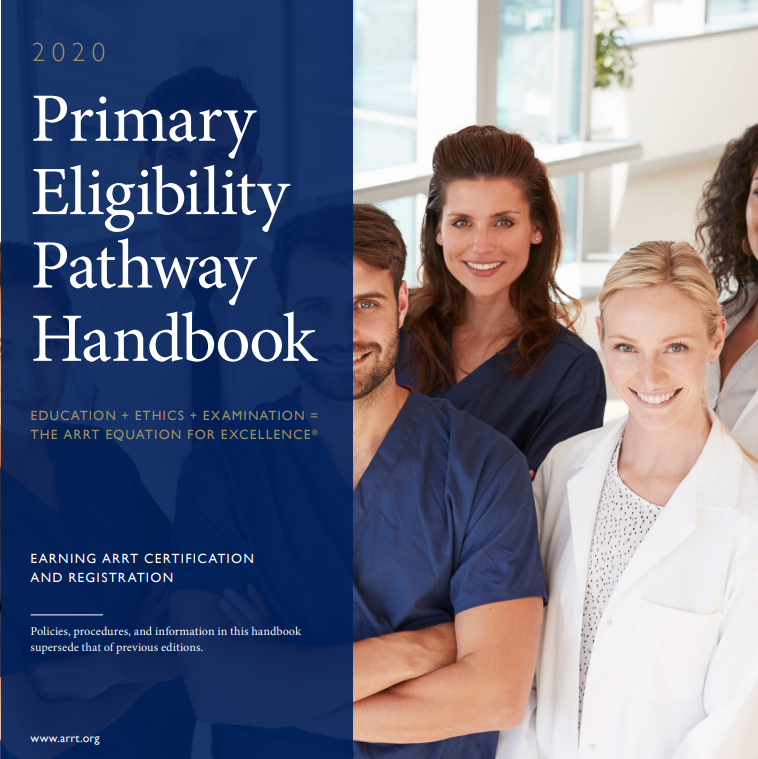 LEARN HOW TO APPLY
The application process for ARRT certification and registration has many detailed steps—but don't worry. We have a range of resources to guide you. Start by reviewing an overview of the application process and downloading our primary eligibility pathway application handbook below.
Download Handbook
---
QUESTIONS?
If you have questions about eligibility, our requirements, or applying, we're here to help. Contact us at 651.687.0048, then choose the option for earning an ARRT credential.