EDUCATOR RESOURCES
At ARRT, we know that educators want to help their students succeed in the profession. That includes helping students obtain ARRT certification and registration.
To do so, educators must always have access to the most up-to-date information from ARRT. Use the links below to view and download PDFs, handbooks, governing documents, and other materials that will help you help your students. If you have questions, call us at 651.687.0048, then choose the option for earning an ARRT credential.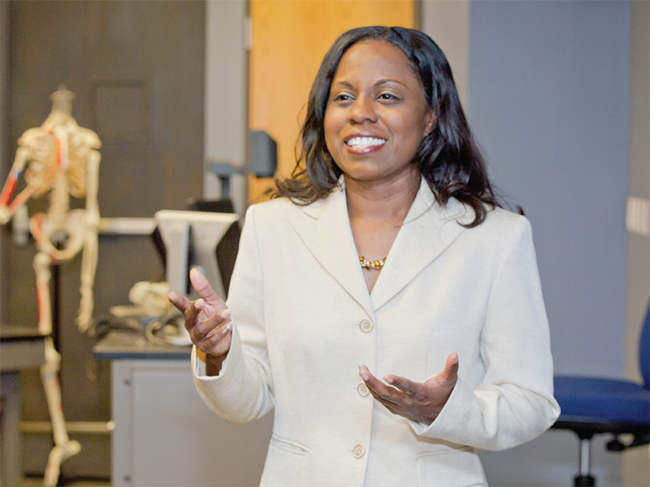 ---
PROGRAM DIRECTORS' WEBSITE
If you're a Program Director, you can log into our Program Directors' website to:
Get information on program requirements, completion verification, reports, and statistics.
Find an overview of the online application process and approve or reject ARRT account requests from students.
Order primary applications for students who will apply using a paper application.
---
APPLICATIONS
Primary
Most students are eligible to apply for certification and registration online. The online application process is easy—as Program Director, you need to complete just three steps.
You'll find more details on our Program Directors' website. Log in to:
Learn which students must continue to use paper applications
See an overview of the process for both you and your students
Verify students' online account requests
If you need paper applications for primary pathway disciplines (Radiography, Nuclear Medicine Technology, Radiation Therapy, MRI, and Sonography), you can request them on the Program Directors' website.
Postprimary
Individuals pursuing credentials using the postprimary pathway will access the application through their online accounts.
R.R.A.
R.T.s can access the R.R.A. application through their ARRT online account, under the Resources tab. For additional information, view the R.R.A. application instruction packet (which contains the CR-1 form and the CR-2 forms).
---
VIDEOS
Visit our video library and watch videos on a range of topics, including certification and registration, applying with ARRT, ethics, examination, and more.
EDUCATOR UPDATE
We regularly publish a newsletter for educators and send an email with a link to all educators who opt in. You can view previous articles at any time:
ITEM-WRITER HANDBOOK
ARRT's psychometric expertise in developing test items is available to educators, too. Check out our item writing manual as a valuable tool for your own test development efforts.