BECOME A REGISTERED RADIOLOGIST ASSISTANT
As patient demand increases for medical imaging services, radiology teams and resources can be stretched thin. To improve efficiency and patient care, many medical facilities look to registered radiologist assistants (R.R.A.s) to provide advanced level support to radiologists. To become an R.R.A., you must complete an advanced educational program and meet a range of additional requirements. Your job responsibilities might include assessing and managing patients, performing select clinical procedures, and reporting initial findings to a radiologist.
As an R.R.A., you'll be an important part of a medical team, performing many procedures that a radiologist would otherwise do. This rewarding career will continue to challenge you and enable you to advance in your profession.
---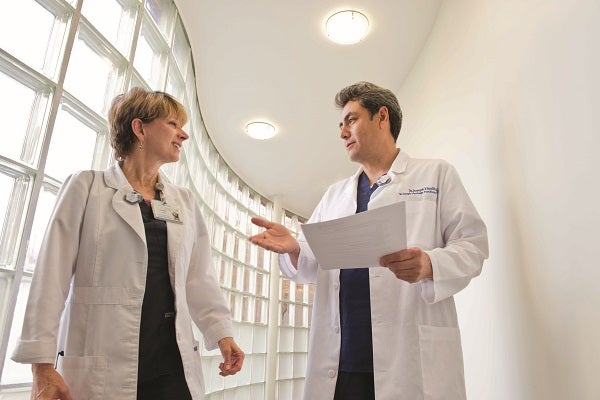 DID YOU KNOW?
ARRT advocates on behalf of the radiologist assistant (RA) profession. Our Government Affairs Department works with state and federal organizations to protect the best interests of patients and RAs. Learn more about our advocacy efforts.
---
HOW TO GET STARTED
When you're ready to pursue an R.R.A. credential, make sure you meet or are working toward the following requirements:
A master's degree or higher
Certification and registration with ARRT in Radiography
At least one year of full-time radiography clinical experience, which you obtained after earning your Radiography certification and registration
Completion of an ARRT-approved radiologist assistant education program (including completing requirements for didactic competence and clinical education)
Compliance with the ARRT Standards of Ethics
Passing of the R.R.A. exam (view the schedule for the next R.R.A. exam dates)
DOCUMENTS TO HELP GUIDE YOU
As you progress, you'll want to familiarize yourself with the documents below. They'll help you understand the requirements and the application process:
R.R.A. ELIGIBILITY CHECKLIST & PORTFOLIO REQUIREMENTS
R.R.A. Application Instruction Packet
R.R.A. APPLICATION
January 11, 2024 exam application
R.R.A. HANDBOOK AND OTHER REFERENCE DOCUMENTS
Registered Radiologist Assistant (R.R.A.) Handbook

Examination Content Specifications
Entry Level Clinical Activities
QUESTIONS?
Earning an R.R.A. credential is challenging, yet very rewarding. If you have questions along the way, we're here to help. Take a look at our R.R.A. FAQs, send us a message, or call us for more information.