Margo Merkle, R.T.(VS)(ARRT), explains that she chose vascular sonography (VS) because of its importance to patient treatment. "Performing a task that will significantly help someone should be rewarding to anyone," Merkle says. She adds that adding a credential in VS should be a "top priority" for those in the field.
VS has always been a part of Merkle's career. "I started working in a hospital, which gave me a great amount of experience," she says. "I've also worked as a self-employed sonographer and currently work for a hospital in the outpatient setting."
Merkle says her past experiences informed her career choice. "I chose this path for a few reasons," she recalls. "I always had a fear of being in a hospital or around trauma." She was involved in an accident early in her life and needed an ultrasound as a teenager. "I wanted to overcome that fear by working in the medical field," she adds. "Ultrasound just felt right to me."
The credential provides an advantage for R.T.s seeking employment, she says, and it benefits the employer by promoting long-term education with required skills and learning.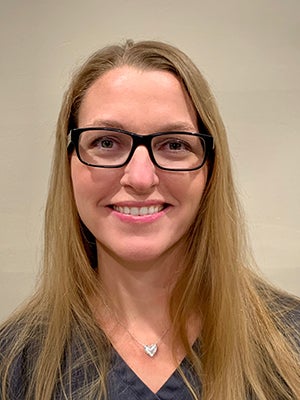 Considering a Credential in VS?
You might be interested in ARRT's upcoming free opportunity to apply for certification and registration in VS from May 26, 2021, to June 15, 2021.